For my top ten list, I am going to do top ten literary characters who would definitely participate in this readathon!
Without further ado, the top ten:
10) Despeareaux, from
The Tales of Despereaux by Kate DiCamillo
Despereaux is an odd mouse with big ears and a bigger love for reading. He would spend all day reading books about knights, princesses, and happily ever afters.
9) Jo March from
Little Women by Louisa May Alcott
Jo is the second oldest of the March Sisters, is strong-willed, and loves reading and writing. She would not only participate in the reading portion of the readathon, but would be composing creative tweets and mini-challenges as well!
8) Scout Finch from
To Kill a Mockingbird by Harper Lee
Don't let Scout's age fool you, even though she is young, she would be keeping up with the best of us through this readathon! Scout learned to read before she went to school, and I'm sure she would love to spend a whole day choosing what she wants to read, and not what her teacher assigns.
7) Anne Shirley from
Anne of Green Gables by Lucy Maud Montgomery
Anne is a smart and imaginative, and would probably spend her time reading books with romance.
6) Elizabeth Bennet from
Pride and Prejudice by Jane Austen
Elizabeth would probably start off the day with the best intentions, but I can see her getting restless a few hours in, and wanting to go outside or spend time with her sister, Jane.
5) Matlida Wormwood from
Matilda by Roald Dahl
Here's another one of our young readers! It seems as though almost every day is a readathon for this girl. She would be curled up with a classic Darles Chickens.... er, Charles Dickens.
4) Klaus Baudelaire from
The Series of Unfortunate Events by Lemony Snicket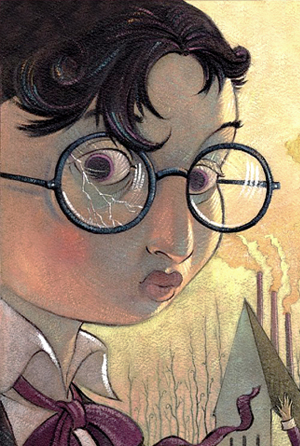 Our first and only male (human) reader on the list! Klaus is the bookworm in his family, and would probably spend his time reading nonfiction books, soaking in every fact he can.
3) Liesel Merminger from
The Book Thief
Liesel may not been a little late learning how to read, but once she started, nothing would stop her. Liesel would happily participate in the readathon, and hopefully just borrow the books from the library, rather than stealing them. :)
2) Hermione Granger from
Harry Potter by JK Rowling
Everyone's favorite witch. (Okay, maybe not
everyone's
favorite, but a lot of people's.) Hermione might be one of those participants that chooses one big, fat history textbook and reads it all day long, but to each their own, right? :)
1) Belle from
Beauty and the Beast
Belle is one of my favorite fictional characters, and she would happily participate in a readathon. She's be reading stories of far off places, daring sword fights, magic spells, and princes in disguise! And with her library in the Beast's castle, she would have her pick to choose from!
Well, there's my top ten for you! Do you think I missed any characters that would be reading along with us?